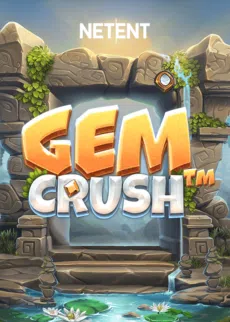 Gem Crush
New and Upcoming Games
We don't rely on our established slots classics to keep us ahead of the pack. Instead, we are constantly innovating and coming up with new ideas that genuinely excite us.
This page is where you can read all about the upcoming NetEnt games that could soon become your favourites. We are delighted to reveal the tastiest details of the new online casino titles that we think you will love in the future.
We leave no stone uncovered in our quest for the best new slots. To start with, we look at the different themes that we think players will be interested in. From historical adventures through to ancient cultures, celebrity collaborations, and more, we are always looking for fresh new approaches.
The introduction of novel new features is another way that our new slots add to the playing experience. Expanding reels, ground-breaking reel layouts, and new ways of using wild symbols are all among the ways that we keep raising the bar. If you love playing a variety of slots, you will enjoy the ways that we keep bringing out original games to the same high standard.
Look out for old favourites been transformed in something new and contemporary in the upcoming NetEnt games too. We like to keep our loyal players happy by adding the likes of the MegawaysTM engine to our most popular games, or by creating special seasonal versions to add a new twist to an existing classic.
Stay up to date by checking out our soon to be released titles on a regular basis. You will find a huge amount of variety here, meaning that you are almost certain to discover a hot release that catches your eye!